Advancing Diversity, Equity, Inclusion, and Belonging Through Literacy
Date: May 19, 2023
Time: 09:00AM - 03:00PM
You must be registered to participate!
In-Person Event
Martin Luther King Jr. Student Center at Delaware State University, Dover, DE

To raise literacy achievement, improve student engagement, and demarginalize voices in our classrooms and in the literacy field, it is critical that we weave diversity, equity, and inclusion in all our efforts—but if a sense of belonging for all students (and staff) is not achieved, then those efforts are in vain.
The International Literacy Association and Delaware State University invite you to an event geared toward literacy educators and leaders in the Mid-Atlantic region that will include interactive, evidence-based sessions focused on how to foster that sense of belonging—on inspiring change and improving literacy learning through culturally responsive and culturally competent leadership and community building. You'll learn how to use literature to help students explore social identities, strategies for empowering all learners to become independent readers, and the importance of a building- or district-wide effort in supporting all students. In addition, this in-person event will give you the opportunity to expand your network with fellow attendees engaged in this important DEIB work.

The views expressed in presentations made at ILA events are those of the speaker and not necessarily of ILA. Likewise, sponsorship of ILA events does not express or imply ILA approval or endorsement of the sponsor's products, services, and/or views.
Thank You to Our Opening Keynote Sponsor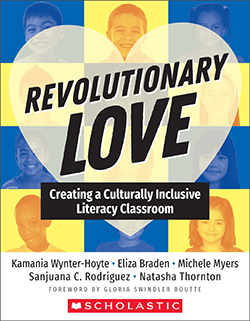 Speakers: